In situations where people are dependent on a special diet, questions often arise. Be it uncertainties about the right product choice, the application or the ingredients - parents, patients, relatives and also healthcare professionals often need expert support, advice or now and then simply a sympathetic ear.
For this reason, Nutricia Milupa has been offering active support for over 35 years through teams of experts who not only answer questions about the products, but are also competent advisors on the most important topics relating to healthy babies and special medical nutrition for children and adults in the event of illness.
1. Parental counseling
Becoming a parent means for many the beginning of a new phase of life full of joy and expectations. The love and happiness that such a small living being can bring is simply overwhelming. At the same time, it also means a great responsibility and often evokes many questions.  
And because parents need advice or simply a sympathetic ear from time to time, Nutricia Milupa's parenting advice service has been helping (expectant) parents for almost 40 years. Experienced nutritionists, midwives, a pediatric nurse, and a lactation consultant advise them on all important topics related to the first 1,000 days of a child's life - whether nutrition, breastfeeding, baby, or pregnancy. Most of the qualified experts are also mothers themselves and support young mothers and fathers every day with their expertise and own experience.
Here parents always find the right contact person
2. ADVICE FOR MEDICAL NUTRITION
Nutricia Milupa has set up a free-of-charge central advice service especially for all questions relating to nutritional therapy with tube feeds or sip feeds. Patients and their relatives as well as doctors and medical professionals from clinics and care facilities can contact this service at any time. A specialised team of experienced medical product advisors and experts in medical enteral nutrition will answer detailed questions about the nutrition and technical products, their use and care, as well as about cost coverage by the health insurance fund or prescription by the doctor, in person or by e-mail. In addition, a highly specialised team of experts is available to provide advice on rare hereditary metabolic disorders.
Patients, relatives and medical staff will always find the right contact person here.
3. THE NUTRICIA NUTRITION TEAM
People who are no longer able to eat and drink sufficiently on their own due to an illness are dependent on special nutrition: medical enteral nutrition with drinkable or tube feeds. Today, it is an integral part of many therapies and ensures that patients are supplied with sufficient energy and nutrients.
However, the switch to tube feeding in particular can raise many questions or uncertainties - for patients and relatives as well as for caregivers. In this situation, the Nutricia nutrition team helps and has done so for over 30 years.
The registered health and nursing professionals are fully specialized in medical nutrition recommendations. They support all parties involved in the preparation of individual nutrition recommendations, facilitate discharge management (transition management) in hospitals and thus ensure a smooth transition to the outpatient setting. With this service, the Nutricia nutrition team helps patients and relatives find their way around the new situation more easily and feel in good hands at all times. For more quality of life, safety and freedom - and for an optimal course of therapy.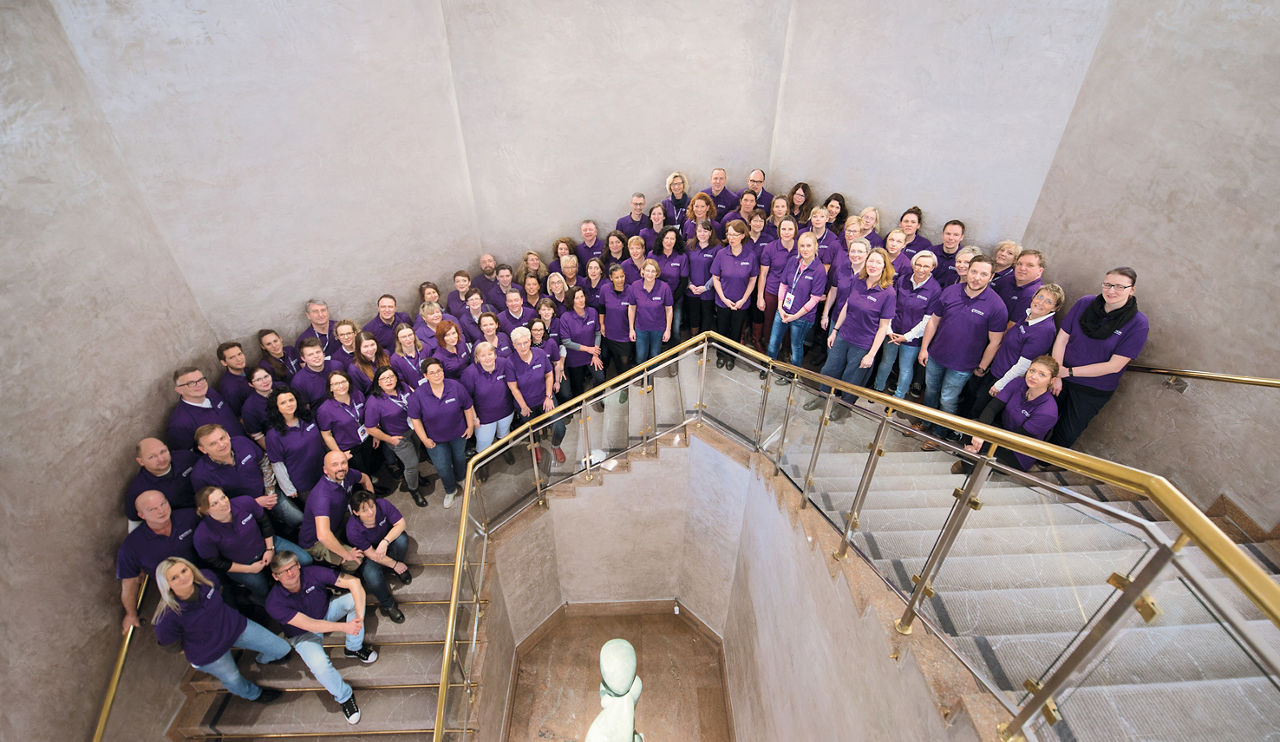 Nutricia Homecare-Services in Austria and Switzerland
In Austria, we also support our patients, family caregivers and professionals in the field of medical nutrition. If a patient is about to be discharged with enteral nutrition, the Nutricia Homecare Service organizes a needs-based training for the patient, at home or in the clinic, in consultation with the discharging agency.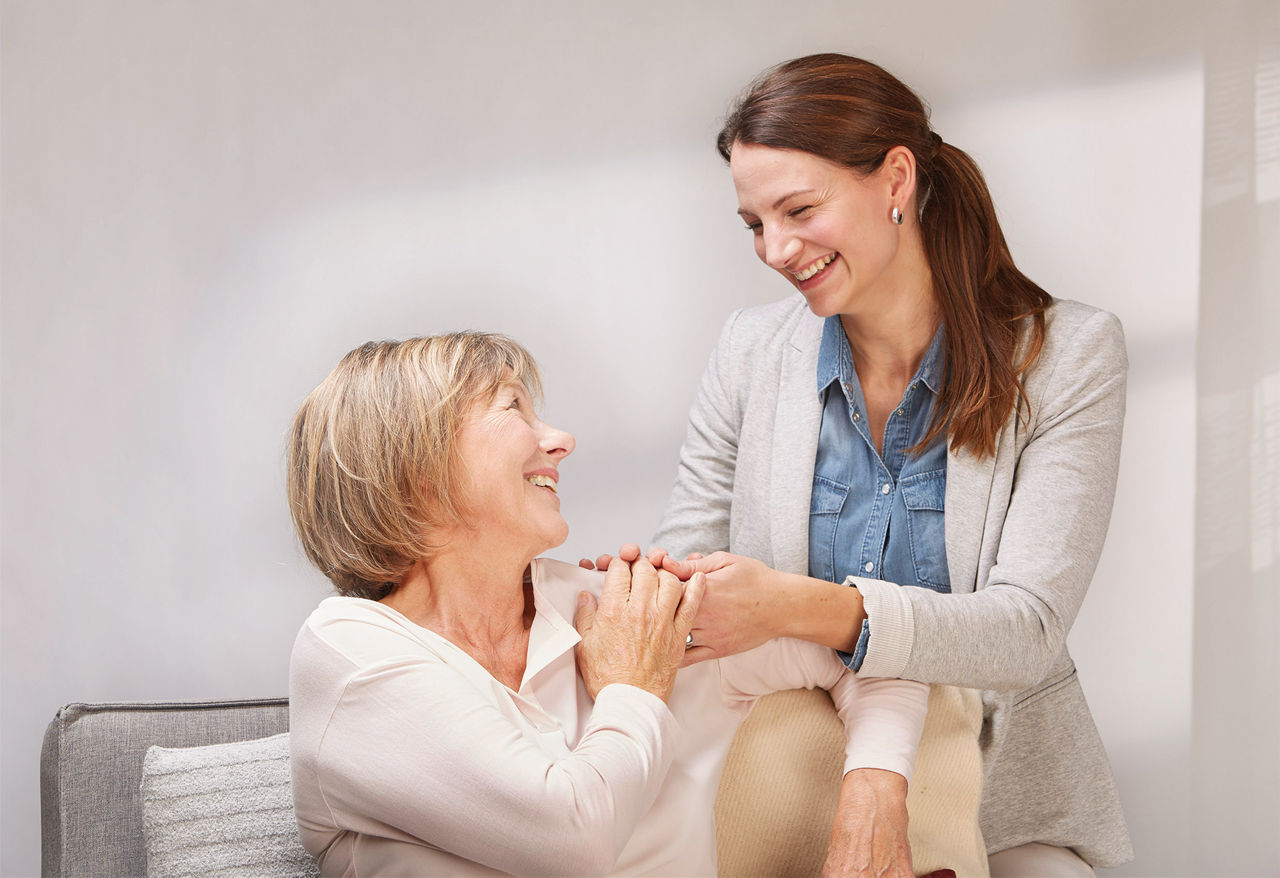 Specially trained and certified staff guarantee qualified care and ensure seamless care, during the transition between clinic, home or nursing facility. In emergencies, there is a 24-hour on-call service and, if necessary, a personal visit or follow-up training via the Nutricia Homecare service ensures safe care.
In Switzerland, we work with renowned local homecare providers in this area, who support our patients at home.
Nutricia Nutrition Team Junior
Many children are also unable to eat and drink sufficiently due to a serious illness or disability. Targeted enteral nutrition therapy helps these children and their parents achieve more security, balance and a new quality of life.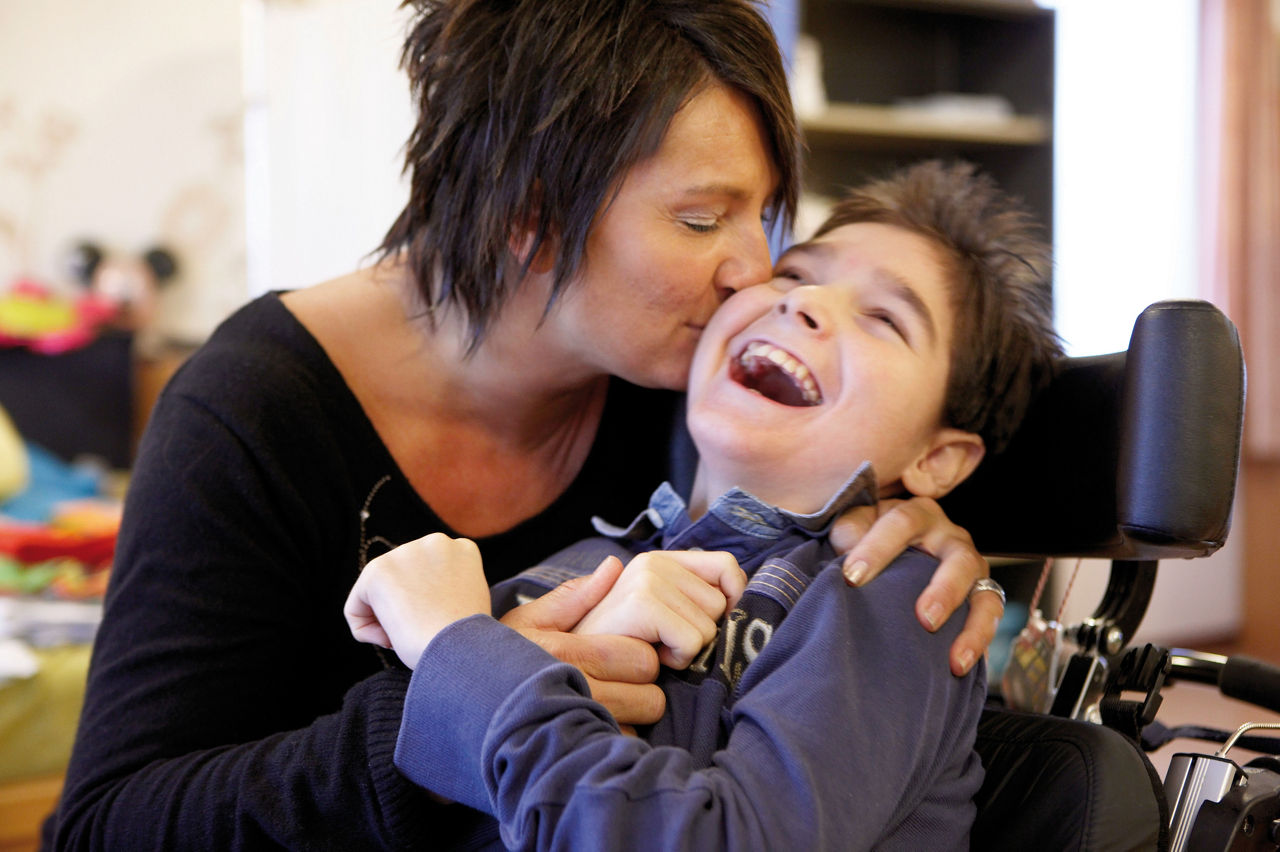 This is because children have different requirements for needs-based care and nutrition than adults. The Nutricia Nutrition Team Junior has therefore developed an overall concept "Nutrition in Pediatrics" that is completely tailored to these needs. It combines a comprehensive range of sip and tube feeds with state-of-the-art application technology and the service of the nutrition team. In cooperation with physicians, nurses and parents, the team ensures competent all-round care - from discharge from the hospital to further care in nursing facilities or at home.