We have become a world leader in specialized nutrition: Essential Dairy and Plant-Based Products, Early Life Nutrition, Medical Nutrition and Waters. Building on a unique health-focused portfolio that allows us to be a key player in the food revolution.
Today's consumers want healthier and responsibly produced food and drinks. To meet these needs, we offer a broad portfolio of products for individual nutritional needs - from medical nutrition to foods for everyday needs or moments of indulgence. We continuously develop our products - taking into account current scientific findings and the expectations of our consumers and other stakeholders.
DANONE ESSENTIAL DAIRY AND PLANT-BASED
We offer fresh dairy products as well as plant-based products and beverages, two distinct but complementary pillars. We have set ourselves the goal of promoting and further developing plant-based products worldwide. Started in 1919 with the creation of the first yogurt in a pharmacy in Barcelona, fresh dairy products (notably yogurt) is Danone's original business.
Building on this, we expanded our product range by acquiring WhiteWave/Alpro in April 2017: Plant-based beverages made from soy, almonds, coconuts, rice, oats and plant-based alternatives to yogurt and cream (cooked products) have since been part of our rich portfolio. Due to the expanded portfolio, we can meet both the growing demand for plant-based products and the needs of flexitarians.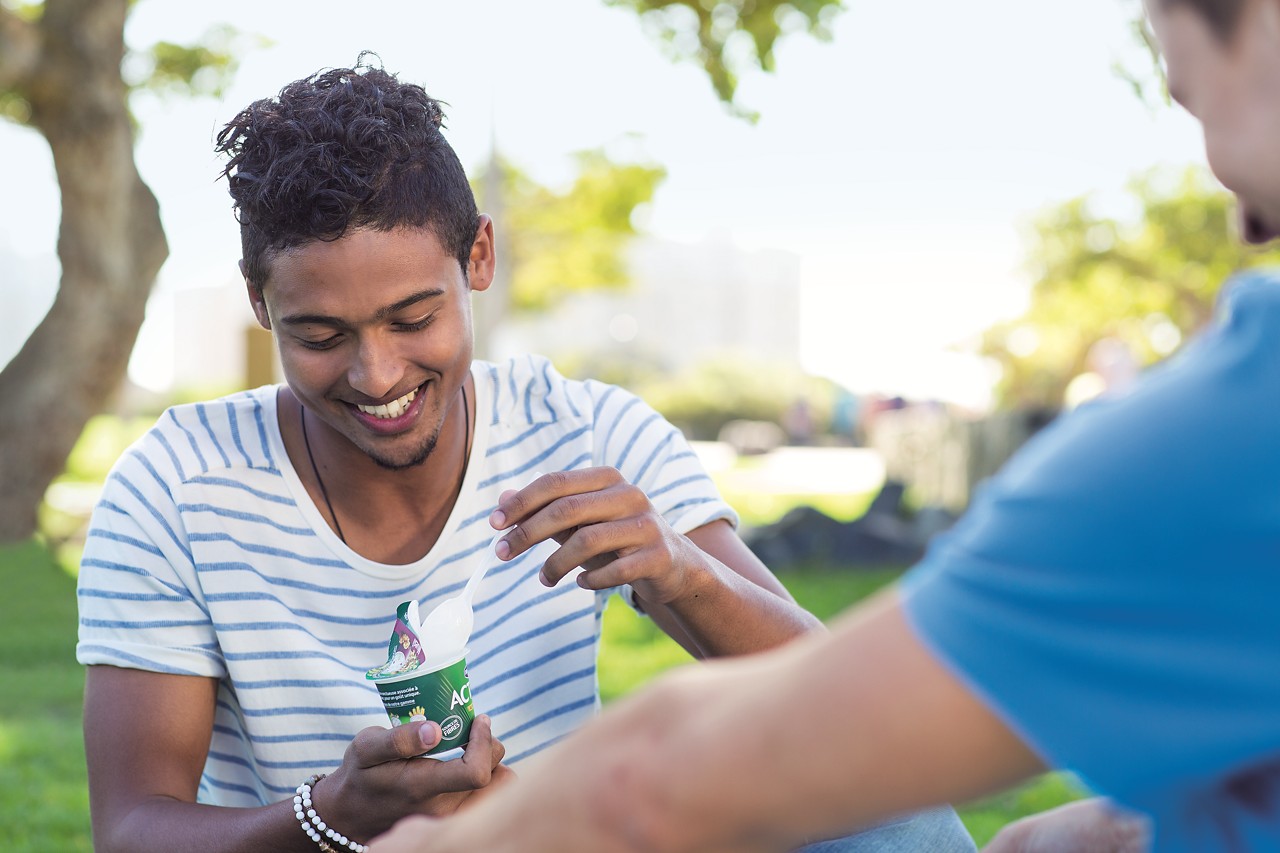 We have focused our research on the areas of milk, ferments and probiotics. We can now draw on this expertise in both milk fermentation and plant-based innovations. We use our knowledge to continuously optimize and expand our portfolio. To learn more about our essential dairy and plant-based products, click here.
"WE WANT TO OFFER WIDER-RANGING FOOD AND DRINK CHOICES THAT BECOME A NATURAL PART OF CONSUMERS' HEALTHY EATING HABITS THROUGHOUT THE DAY, ADAPTED TO TODAY'S NEEDS AND LIFESTYLES."
- FRANCISCO CAMACHO, Executive Vice President, Essential Dairy and Plant-Based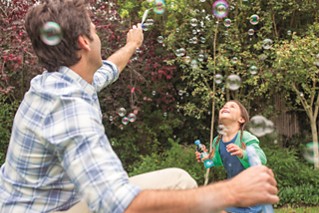 Danone is one of the world's leading bottled water and aquadrink companies. This leadership is the result of a keen sense of consumer trends and constant innovation.
To promote healthy drinking habits from an early age, we reach millions of people worldwide through education campaigns.
Throughout our business, we also promote sustainable working practices and strive to protect and restore our natural water ecosystems in partnership with local communities and stakeholders.
"OUR MAIN FOCUS IS TO ENHANCE THE EXPERIENCE OF DRINKING PLAIN WATER— THAT'S THE CORE OF OUR BUSINESS, AND THE HEALTHIEST CHOICE YOU CAN MAKE."
- HENRI BRUXELLES, Executive Vice President, Waters and Africa

NUTRICIA MILUPA (SPECIALIZED NUTRITION)
Whether old or young - we want to ensure the best possible nutrition for our consumers and patients at all ages and stages of life. From the first 1,000 days of a child's life, which are crucial for further development, to critical phases of life associated with special medical needs.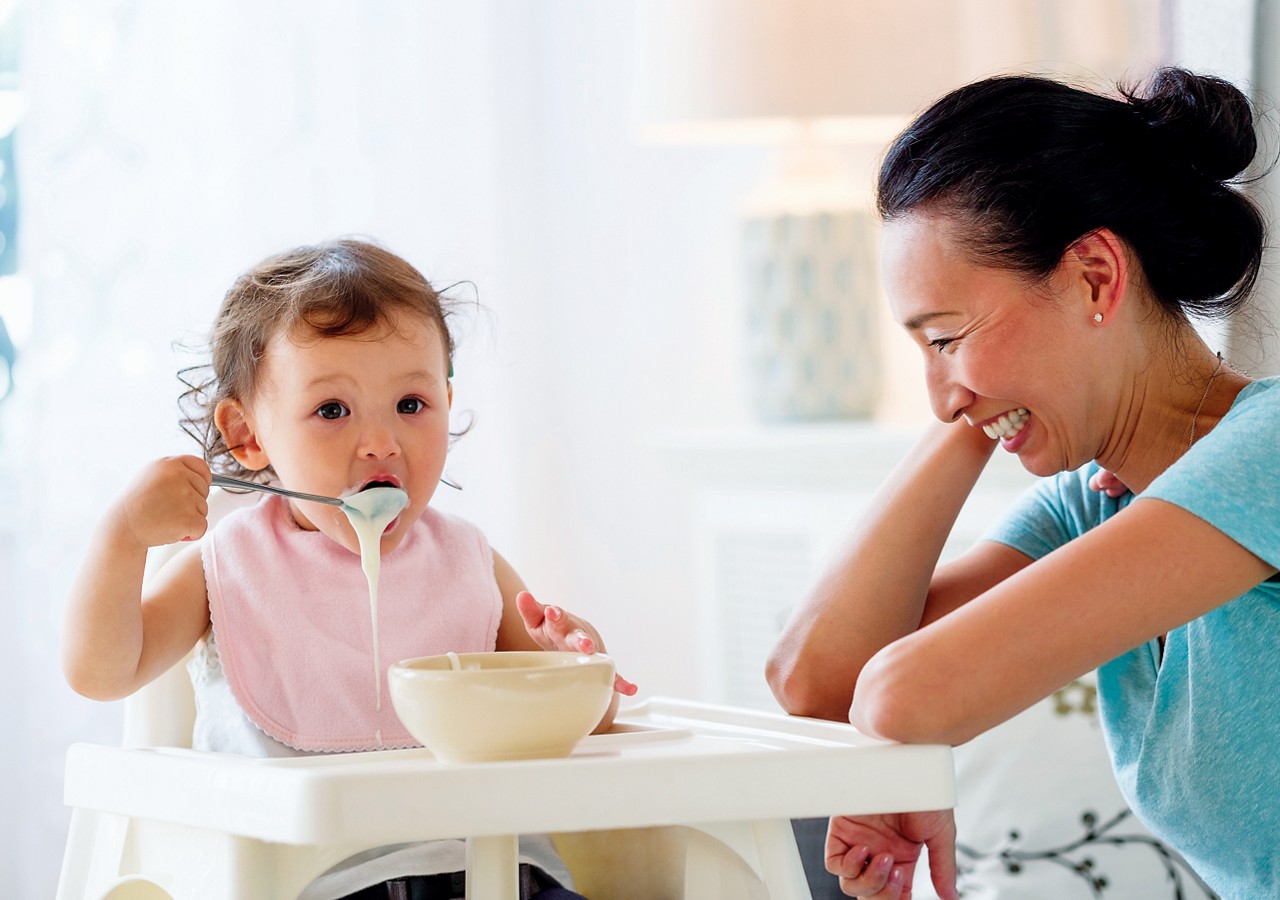 Our teams work hand-in-hand to create research synergies, foster mutual inspiration and strengthen our leadership on allergy as a key area of focus. Our scientific teams are present in 55 countries, with a world-class research and development facility - the Nutricia Research Center in Utrecht, the Netherlands - dedicated to providing evidence-based nutrition for people of all ages.
"SPECIALIZED NUTRITION IS FULLY IN LINE WITH OUR 'ONE PLANET. ONE HEALTH' VISION - NOT ONLY BECAUSE WE CARE ABOUT THE IMPACT OF NUTRITION ON HEALTH - WE ALSO STRIVE TO PROTECT THE WELL-BEING OF OUR CONSUMERS AND THE PLANET."
- Veronique Penchienati-Bonsetta Executive Vice-President, Early Life Nutrition and Advanced Medical Nutrition