Our packaging
Since mid-August 2020, Volvic has been using exclusively recycled PET (rPET)* in the production of all non-refillable PET deposit bottles. These non-refillable PET bottles made of recycled plastic can also be recycled again. In this way, Volvic contributes to a circular economy of packaging materials and conserves finite resources.
Due to the deposit system in Germany, 98% of all PET beverage bottles are returned. 97.4% of the returned non-refillable PET deposit bottles are subsequently recycled. This is confirmed by the study conducted by the Society for Packaging Market Research. Volvic Germany already produces all its non-refillable PET bottles from 100% recycled PET*. In Switzerland, too, evian® and Volvic have already converted their product range.
*Except for the cap and label. We are working on that.
Of what consists the part of the bottle made from recycled material?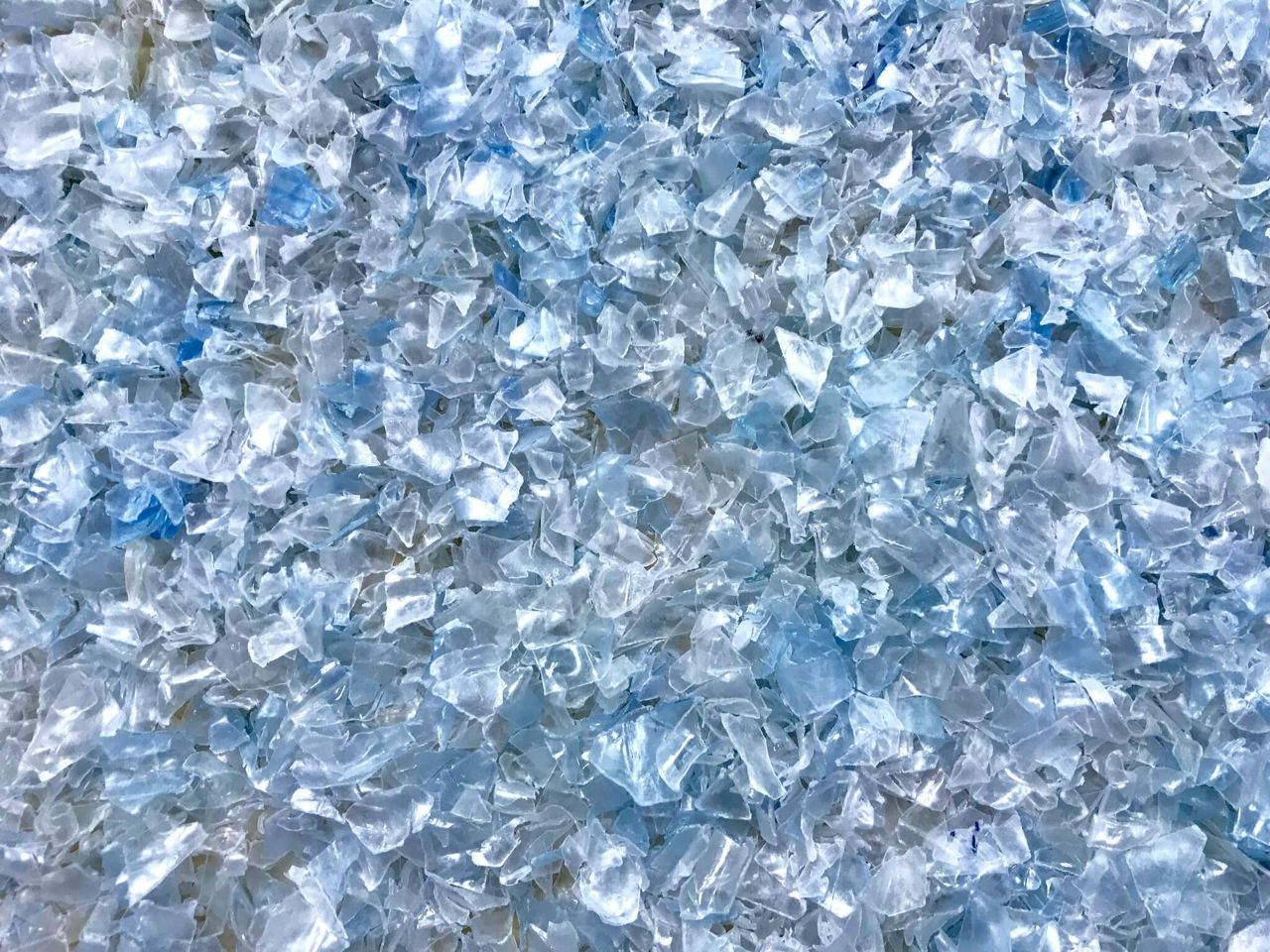 "Recycled material" here stands for rPET and is the abbreviation for recycled PET. This means that it is not newly produced PET from petroleum, a finite resource, but PET that has already been used for packaging and has been prepared for reuse through a recycling process.
By using recycled PET in our product packaging, we support the circular economy and ensure we use as little freshly produced PET as possible. All of our Volvic non-refillable PET deposit bottles in Germany and Switzerland have been made from 100% recycled PET since 2020* The evian® range in Switzerland is also already made from 100% recycled PET.
*Except for the cap and label. We are working on that.
Are our Volvic bottles biodegradable?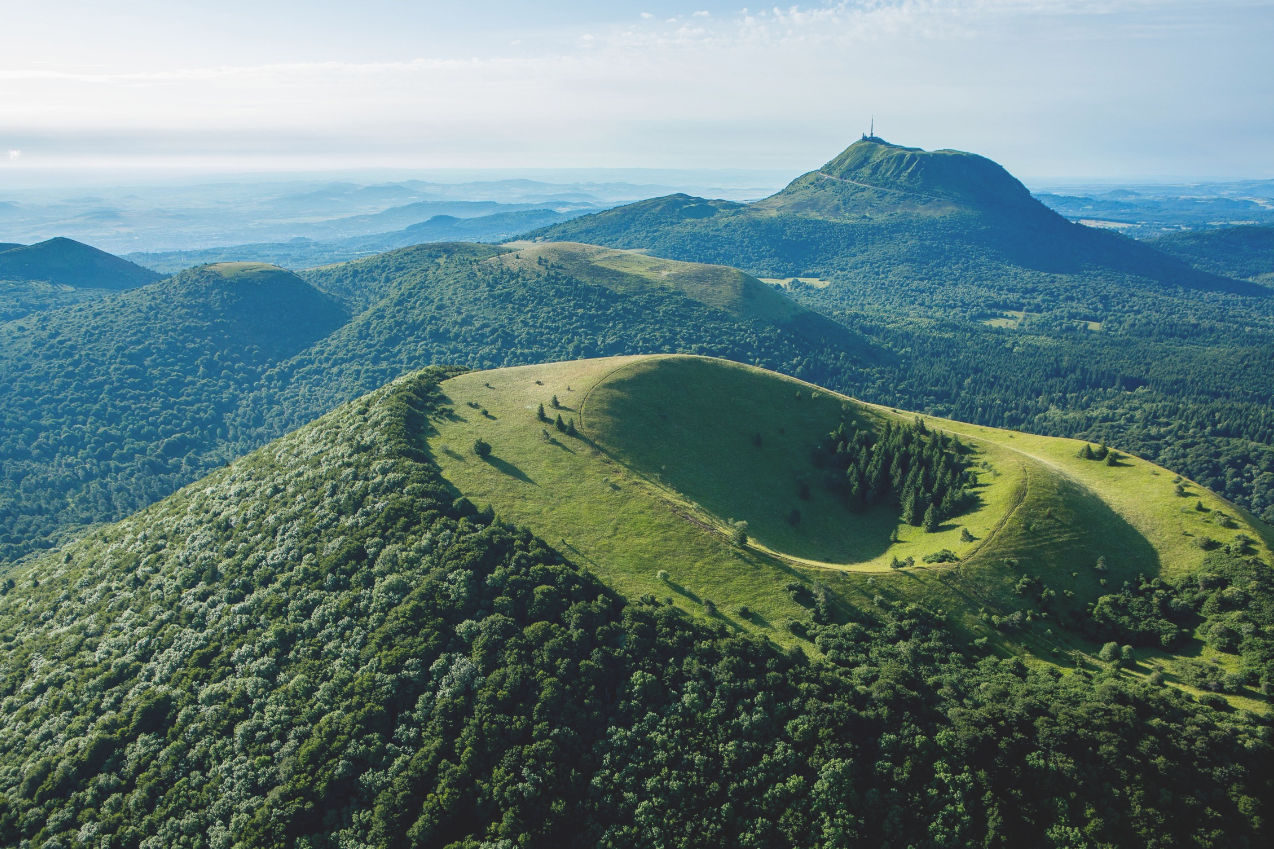 No, our Volvic bottles are not biodegradable*.
*But they are 100% recyclable.
Can we avoid plastic waste by using recycled PET?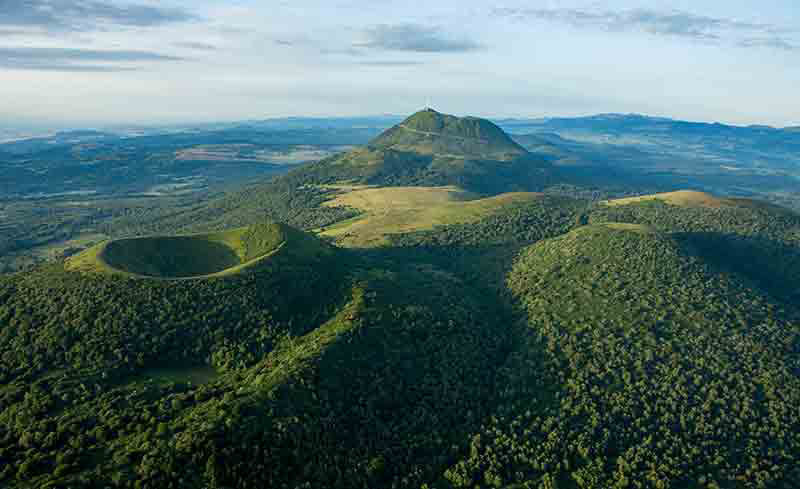 By using recycled PET, we can avoid plastic waste because existing plastic is reprocessed through the recycling process and used in our non-refillable PET deposit bottles.
Are we improving Volvic's carbon footprint with more rPET?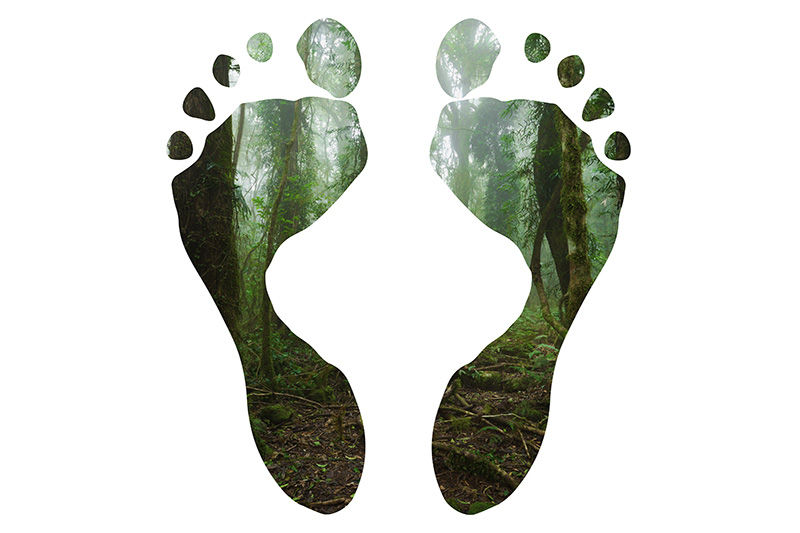 We have calculated the CO2 footprint for rPET internally. These calculations show a better carbon footprint for recycled PET compared to new PET. Importantly, however, by using recycled PET, we are reducing our use of petroleum, a finite resource, and also, by using recycled PET, we are using materials that have already been used. We have made it our goal to continue to reduce our CO2 emissions through numerous measures and, in parallel, to offset the remaining CO2 emissions.
Volvic has been certified as carbon neutral in Scope 1, 2 and 3 by the independent organization Carbon Trust. Carbon Trust is a sustainability-focused consultancy consisting of engineers and independent industry and climate experts with a mission to drive a sustainable, low-carbon economy. Carbon Trust certification certifies organizations to PAS (Publicly Available Specification) 2060 - the internationally recognized certification standard for demonstrating carbon neutrality. PAS 2060 was developed in response to the desire for a common, consistent approach to measuring carbon neutrality. Based on this specification, companies are motivated to implement reduction strategies and realize real emission savings. We too were able to realize these emission savings and additionally offset our remaining CO2 emissions as part of our collaboration with project developer South Pole. For more information, click here.
evian® was Danone's first global brand to be carbon neutral – of course also in Germany.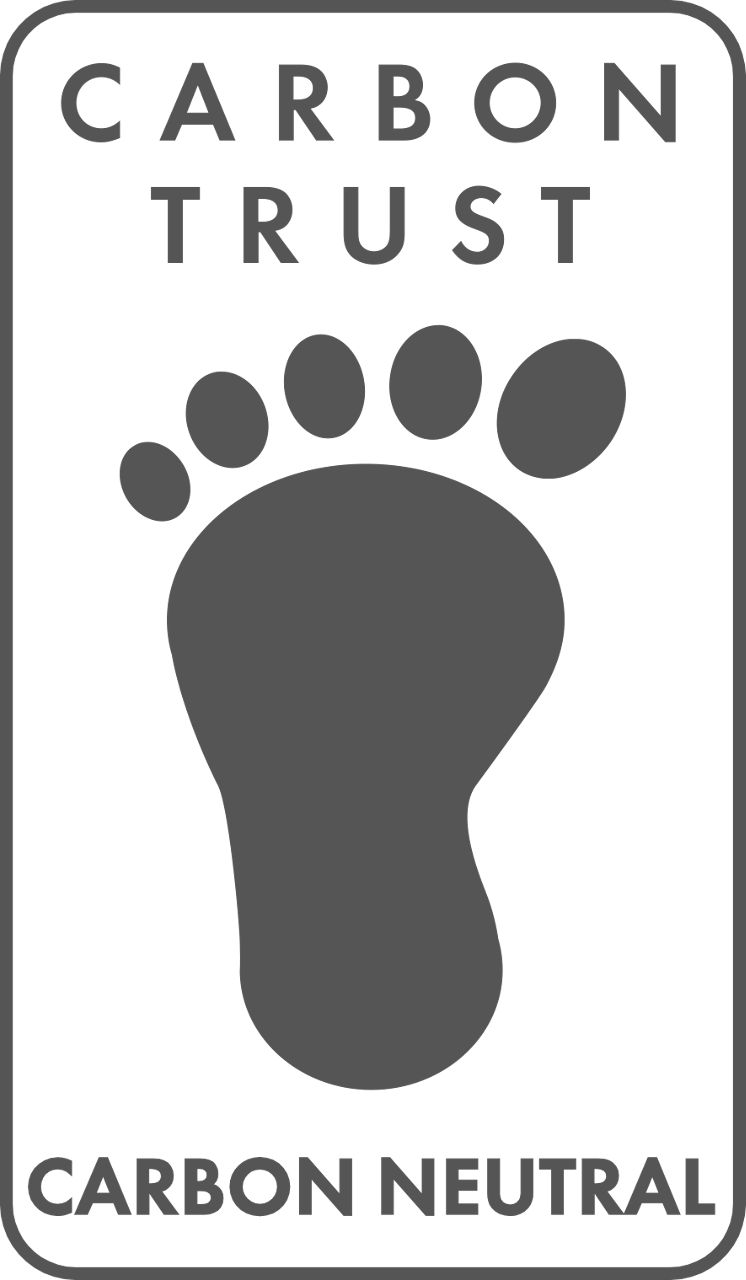 After the evian® plant has already been bottling CO2-neutral since 2017 and the entire evian® brand in Germany and Switzerland has been certified carbon neutral by Carbon Trust since 2019, the entire brand worldwide has been carbon neutral since April 2020. This fulfills our 2015 promise and takes us one step further on our journey to becoming a sustainable company. evian®'s CO₂ emission reduction measures over the past ten years have made it possible for evian® Germany to be certified carbon neutral today. A key role was played by the global CO2 emission reduction of 40% (grams of CO2 per liter) between 2008 and 2012. evian® has, for example, improved energy efficiency at its bottling site and increased the proportion of recycled materials (rPET) to reduce its own carbon footprint.
Alongside the CO2 reduction action plan, evian® compensates the remaining CO2 emissions. evian® has been working with the Livelihoods Funds for over ten years. This fund offers companies the opportunity to offset CO2 emissions while helping to shape projects that have a positive social and economic impact. Key areas of focus in this partnership include protecting water ecosystems and supporting rural communities by planting more than 130 million trees worldwide - including 85 million mangroves. This is equivalent to the total area of Paris. These trees absorb carbon and produce oxygen, naturally compensating carbon emissions.
But what else do we do?
evian® natural mineral water emerges from the heart of the French Alps - surrounded by a 35-square-kilometer nature reserve. In order to preserve this valuable resource and continuously reduce its impact on the environment, evian® has committed itself to two other principles in addition to climate neutrality.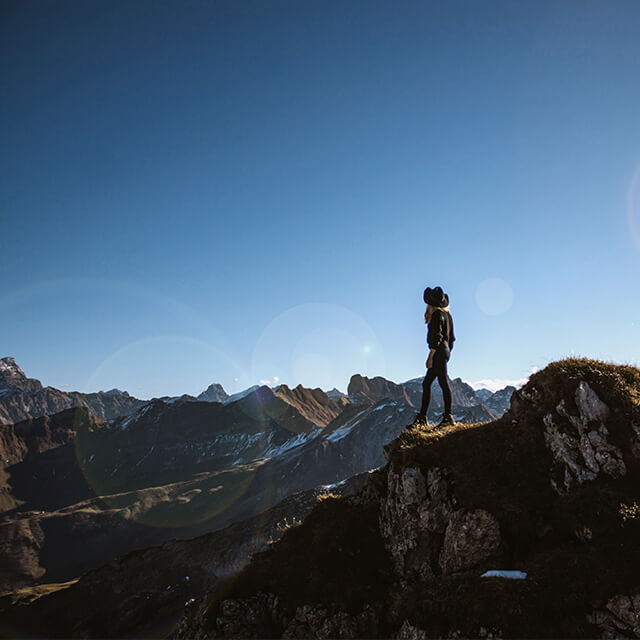 First, evian® has been working with local stakeholders and organizations to protect the spring and its catchment area for more than 25 years. At the international level, evian® is also committed to the conservation and natural management of water resources. On the other hand, evian® has set itself the goal of fundamentally changing the industrial use of plastic by working with various partners and using only recycled materials for all its packaging as soon as possible. Already today, all evian® bottles in Germany are made of at least 25% recycled PET.
Plastic is currently one of the most discussed environmental issues, along with climate change. The way plastics are currently produced and used requires a fundamental rethink.
Today, plastic used for food packaging cannot be recycled indefinitely. To change this, evian® is investing in technology company Loop Industries, among others. Loop Industries has developed a technology that makes it possible to recycle any form of PET plastic, whether bottles, functional clothing or packaging materials, indefinitely - at a consistently high quality. Loop Industries' technology can create a closed-loop model for recycling PET.
Due to the deposit system in Germany, 98% of all PET beverage bottles are being returned. 97.4% of the returned non-refillable PET deposit bottles are being recycled afterwards.
In addition to reducing CO2 emissions and redesigning packaging, protecting the source is the third important pillar of the sustainability mission. Since its discovery in 1789, evian® has been extracted from the same source in the heart of the French Alps. Its unique taste and natural purity are the result of nature's valuable water cycle. To protect natural resources and ensure a more sustainable future, evian® joined forces with 13 communities in the catchment area to create the Association for the Protection of the Impluvium of evian® Mineral Water (APIEME) in 1992. The goal of this private-public partnership is to reconcile the conservation of evian®'s natural mineral water resources and sustainable local agricultural development in the catchment area.
Further information on the carbon footprint
The carbon footprint is an instrument for measuring the total amount of CO2 emissions caused directly and indirectly by a company's activities. Especially in recent years, the carbon footprint has gained in importance, as it can be used as a helpful tool to measure the climate impact of corporate activities. In calculating the carbon footprint for evian® and Volvic, emissions were divided into three different scopes of greenhouse gas emissions based on the Greenhouse Gas Protocol Product Life Cycle Accounting and Reporting Standard of the Greenhouse Gas Protocol Initiative (GHG Protocol) and then were calculated and analyzed. Scope 1 covers direct CO2 emissions, Scope 2 covers indirect CO2 emissions, and Scope 3 covers all other CO2 emissions caused along the value chain. Both evian® and Volvic are certified carbon neutral in Scope 1, 2 und 3. Where greenhouse gas emissions were estimated, these were determined using a conservative approach that excludes underestimations.