Every time we eat or drink, we can vote for the world we want to live in. This idea is the core of the Food Revolution - a consumer-led movement that aims to establish more balanced eating and drinking habits to preserve human and environmental health. At Danone, we want to be part of the Food Revolution and shape it together with our 900 million consumers, retailers, farmers, suppliers and NGOs. This is the basis of our actions worldwide. Because as a manufacturer of food, we know that nutrition is more than just the intake of nutrients or selling food and beverages: by promoting a more balanced diet, we want to improve the quality of life and well-being of as many people as possible. We address this concern with our Nutrition Commitments. They apply to us worldwide in the Essential Dairy & Plant-Based, Waters and Nutricia Milupa (Specialized Nutrition) business units. In this way, we want to promote healthier eating and drinking habits and create measurable concrete targets that we will meet by 2020.
By the end of 2020, Danone products will meet specific nutritional targets. Meeting these targets goes hand in hand with product reformulations to reduce sugar and fat.
Product reformulations are nothing new for us but have been part of the continuous development of products for years. The example of FruchtZwerge in particular clearly shows that we have consistently reduced sugar and fat over the years.
Our Nutritional Targets are nevertheless special because they drive reformulations with specific target values and a clear timeline in the Danone Essential Dairy & Plant-Based, Danone Waters and Nutricia Milupa (Specialized Nutrition) business units. Defining our nutritional targets took more than two years. Our team of nutritionists first reviewed the international body of studies: the nutritional recommendations, opinions and guidelines of the World Health Organization (WHO), the European Food Safety Authority (EFSA) and the European Society for Pediatric Gastroenterology, Hepatology and Nutrition (ESPGHAN) - all specifications were incorporated into the thought process. For example, we included the 2015 WHO recommendation on added and free sugars in the nutritional targets. EFSA described the scientific reference framework for the intake and labeling of energy, fat, saturated fat, carbohydrates, sugars and salt back in 2009.
But the best nutritional values are of no use if consumers ultimately don't like the product. Our experience shows that consumers often don't take the "big step" in reducing sugar and fat. For example, consumers did not embrace an Actimel product without sugar that was launched in 2012. Reducing sugar and fat in several small steps is therefore more promising: in the case of FruchtZwerge, there have been a total of ten steps over the years. This was done without labeling on the packaging, as the legally required 30 percent mark per reduction step was not reached. Accordingly, we are moving toward balanced nutrient profiles with less added sugar and fat in our products - step by step. For us, it is a matter of course to voluntarily reduce nutrients such as sugar and fat along scientifically based target levels.
Our nutritional targets are based on various aspects: the product categories of the Essential Dairy & Plant-Based, Danone Waters and Nutricia Milupa (Specialized Nutrition) business units, the age of the consumer groups, and the distinction between products for daily consumption and products recommended for occasional consumption only as part of a balanced diet. The products that can be a daily part of the diet have a high-quality nutritional profile. Products for occasional consumption focus primarily on a moment of enjoyment. They, too, can be part of a balanced diet if they are not consumed excessively. Both categories have their justification, because there are different consumption occasions - but the nutritional value targets are different.
Danone Essential Dairy and Plant-Based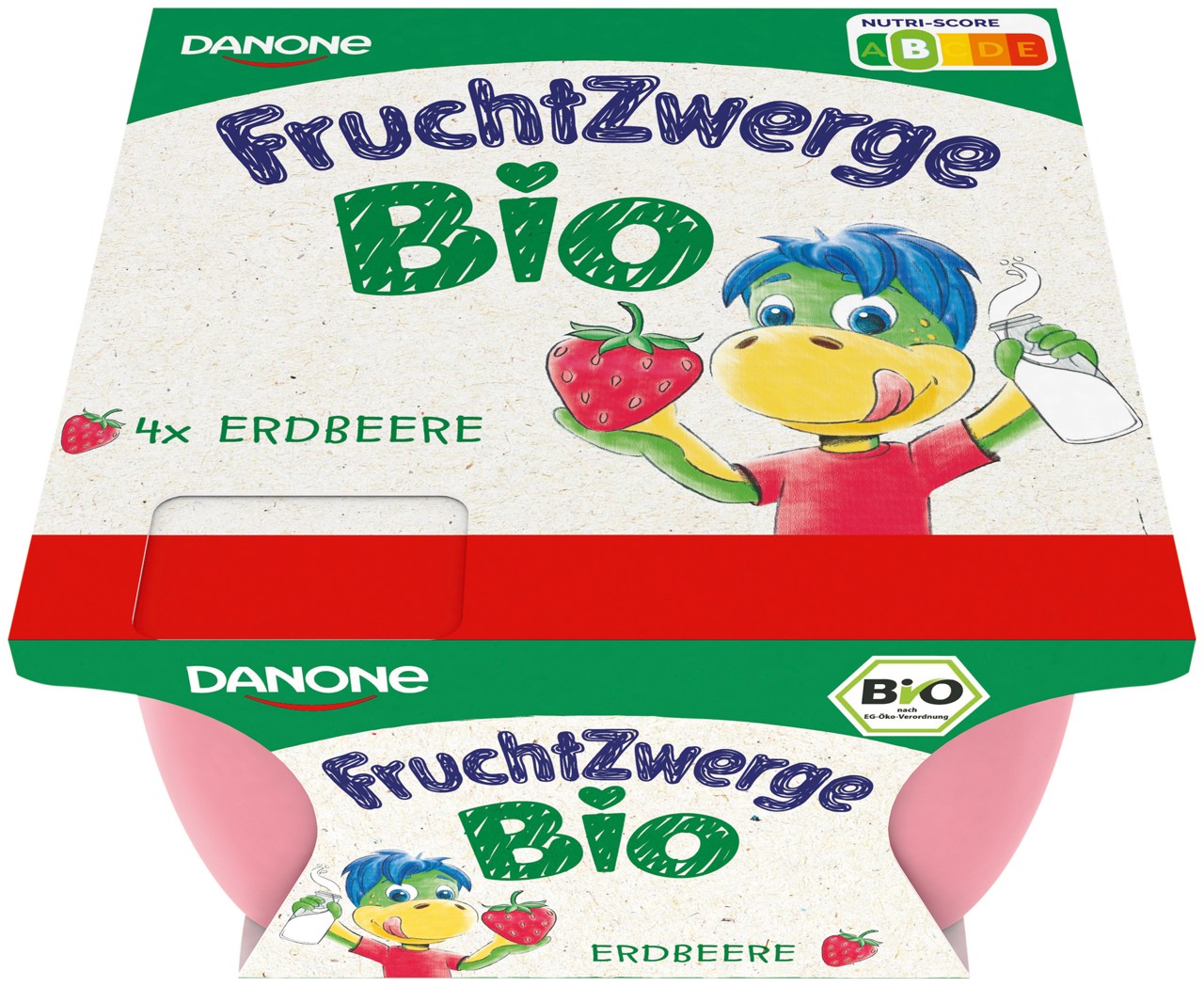 Since the launch of FruchtZwerge in 1981, the sugar content has been reduced by 37 percent to date, the fat content by more than 68 percent and thus the energy content by more than 44 percent compared to the original formulation. Activia fruit yogurts were reformulated at the beginning of 2018.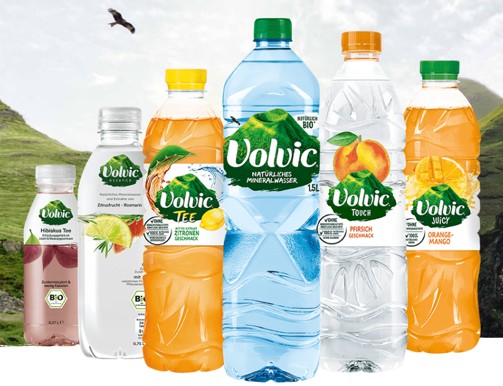 We have set ourselves the goal of offering soft drinks that contain less sugar than classic soft drinks. In concrete terms, this means that by 2020 none of our products will contain more than 50 grams of sugar per liter. We have achieved this goal. Now we are working with experts to set further targets for the coming years.
Nutricia Milupa (Specialized Nutrition)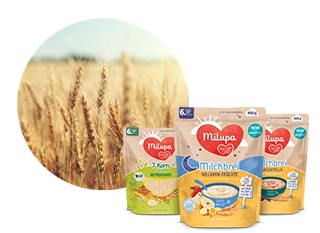 We know how important a balanced diet is for a child's development in the first 1,000 days. Accordingly, we want to offer parents a product portfolio that takes into account the special nutritional needs of infants and young children. For this reason, we always adapt our products to the latest scientific recommendations. In recent years, for example, we have continuously revised our range of porridges and mueslis for babies and toddlers, so that today the vast majority of our porridges and mueslis have no added sugar. In addition, we are also striving to continually reduce the total sugar content. For example, we recently reduced the total sugar content of our Milupa dairy porridges by up to 50 percent through a recipe-specific reduction in lactose and fruit content. We have thus achieved the nutritional targets set for Nutricia Milupa for the end of 2020.