Danone Waters Germany and evian®,-Volvic Suisse distribute the natural mineral waters Volvic, evian®, and in Switzerland Badoit. A good, natural mineral water starts with a healthy nature. It is our responsibility to protect it. For over a decade, we have been preserving the origin of our valuable natural products, improving packaging and reducing our impact on the environment. In addition, we are equally committed to working with partners to ensure global access to clean drinking water.
Danone Waters has one location each in Germany and Switzerland. In 1987, the Evian-Volvic-Suisse SA division was founded in Fribourg, Switzerland, and moved to Zurich in 2013. Danone Waters Deutschland GmbH was then founded in 2001 through the merger of the companies Euromarken Getränke GmbH and Französische Mineralquellen GmbH, based in Frankfurt.
Our portfolio includes the brands Volvic (Volvic naturelle, Volvic essence, Volvic Bio Tee, Volvic Touch, Volvic Tee, Volvic Juicy, Volvic Limotion), evian® and in Switzerland Badoit.
Volvic is the market leader in the still water market in Germany* and number one among brand manufacturers in the iced tea segment in Switzerland.**
evian® is the world's most consumed water brand and the market leader in Switzerland in the natural mineral water segment***.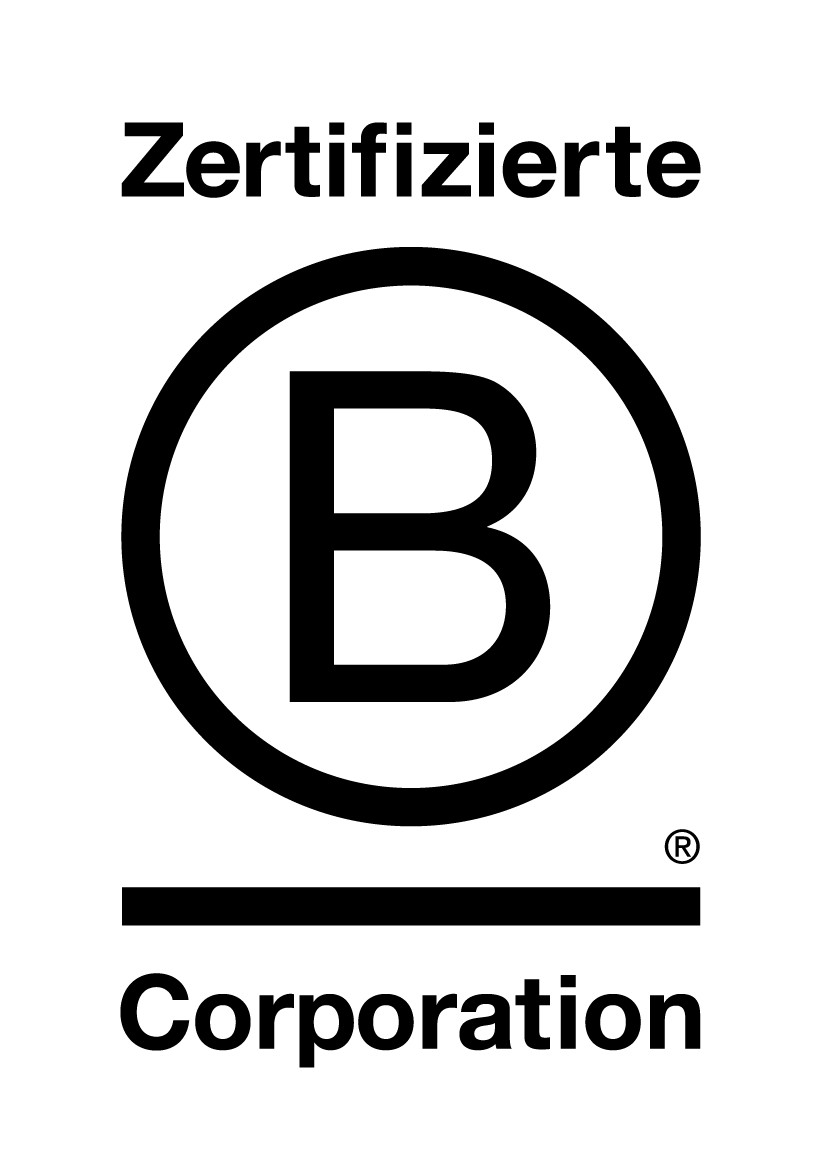 Danone Waters Deutschland GmbH achieved B Corp™ -cetrification in mid 2019. Evian Volvic-Suisse SA followed in May 2020. Volvic was certified by B CorpTM in May 2020, evian® followed 2021. B Corp™ is an international, global network of companies that have redefined entrepreneurial success for themselves.
Rather than becoming the best company in the world, it's about being the best company for the world. The B Corp™-certification transparently demonstrates that we are on track to meet high standards of social and environmental commitment, corporate transparency and legal responsibility. For more information, click here.
For years, we have continued to work toward reducing our CO₂ footprint throughout the entire product life cycle. While the evian® brand has already been carbon neutral in Germany and Switzerland since mid-2019 and globally since spring 2020, Volvic, both in Germany, Switzerland and globally, was also certified carbon neutral in Scope 1, 2 and 3 by the independent organization Carbon Trust in May 2020.
Of course, we will continue to emit CO₂, that can't be avoided. That's why Volvic is working with project developer South Pole to help permanently preserve 2 billion square meters of natural ecosystems in Peru, Uganda and the Democratic Republic of Congo to absorb CO₂ from the atmosphere and compensate residual emissions.
The evian® brand has been working with the Livelihoods Carbon Fund for more than a decade to support agroforestry projects, mangrove forest restoration and fuel-efficient cooking appliances for communities in Asia, South America and Africa.
Since 2008, Volvic has also worked closely with the German UNESCO-Kommission to improve water quality in German biosphere reserves as part of its "Humans and the Biosphere" program. So far, 25 projects have been implemented to protect this vital resource for people and nature and to preserve nature through sustainable management.
We firmly believe that access to clean water, sanitation and hygiene is a fundamental human right. Volvic therefore supports the Danone Communities Fund, which, among other things, promotes the securing of drinking water supplies and the construction of sanitary facilities in developing countries. Since 01.01.2020, every liter of Volvic naturelle contributes to providing one liter of clean drinking water to people in need in Cambodia, India, Haiti, Mexico, Bangladesh, Nigeria, Rwanda, Uganda, Kenya and Senegal. That equates to approximately 1.4 billion liters of drinking water. Since 2006, we have also worked with UNICEF to support the construction of 573 water points in Niger and Ethiopia and the renovation of 215 schools and health centers with sanitation facilities. This benefits a total of 495,400 people in Niger and Ethiopia.
Nutrition Commitments for beverages
Without water nothing works in our body. Water is a component of our body cells and it is important that we consume plenty of water every day (at least 2L per day from all sources). Drinking it, however, has to be anything but boring. Our Volvic flavored varieties, all containing less than 5g of sugar per 100ml, offer an alternative to classic soft drinks. We therefore fulfill our Nutrition Commitments for soft drinks.
* Nielsen RMS, LEH+DM+GAM+TS, Still Water segment, market share by sales in %, FY 2019.
** Nielsen RMS, Total Retail incl. Valora FY 2019, Iced tea category, market share by sales in %, FY 2019
*** Nielsen RMS, Total Retail Trade incl. Valora FY 2019, Mineral Water category, market share by sales in %, FY 2019