At Nutricia Milupa, we are united by one passion: We want to improve people's quality of life through the best possible nutrition - in the special first 1,000 days of life, in which the course is set for healthy development, as well as in critical stages of life with special medical requirements. To achieve this, we combine the expertise of the strong companies Nutricia and Milupa.
Nutricia Milupa: The nutrition expert for all moments that matter most
We offer a broad portfolio of 380 highly specialized products for early childhood and medical enteral nutrition. This includes numerous well-known brands such as Aptamil, Milupa, Neocate, Fortimel and Nutrison.
It ranges from infant milks and porridges to special products for premature birth, failure to thrive and food allergies, as well as sip and tube feeds for chronic diseases, frailty in old age and cancer. Our portfolio also includes highly specialized products for rare inherited metabolic disorders. And because for us responsibility does not end with the product, for more than 30 years we have also offered a unique range of services with special advice for parents and a nutrition team for at-home patient care with medical enteral nutrition.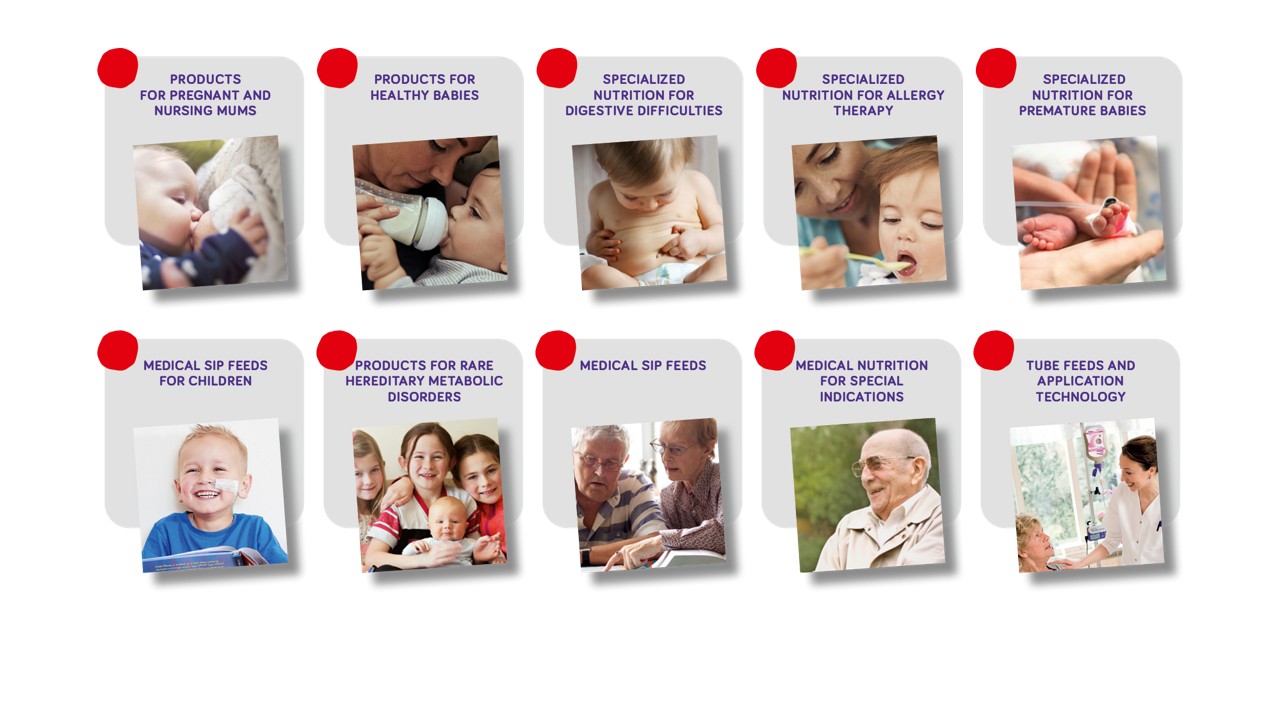 Nutricia Milupa at a glance
We have 100 years of experience in early childhood and medical enteral nutrition and have been conducting cutting-edge research for more than 40 years
We take responsibility for our consumers, patients and society. As an example, we develop specialty products for less than 5 patients in Germany, Austria and Switzerland
Our core value: being close to parents, patients and healthcare professionals. That's why we have over 190,000 consultations every year