All of our products - such as Activia, Actimel or Dany - stand for consistent high quality and their unique taste. Quality and product safety is precisely what we focus on in all our plants. In Germany, we have a production site in Ochsenfurt. For the Swiss market, we also import from factories in France and Belgium.
Danone Plant Ochsenfurt
The site in Ochsenfurt near Würzburg plays an important role in yogurt production in the European production network. With approximately 220 employees, the plant is a major employer in the region. This will continue to be the case long term – guaranteed by a series of investments that will prepare the plant for the future in regard to production, innovation and environmental protection. In the future, Ochsenfurt will also manufacture plant-based products.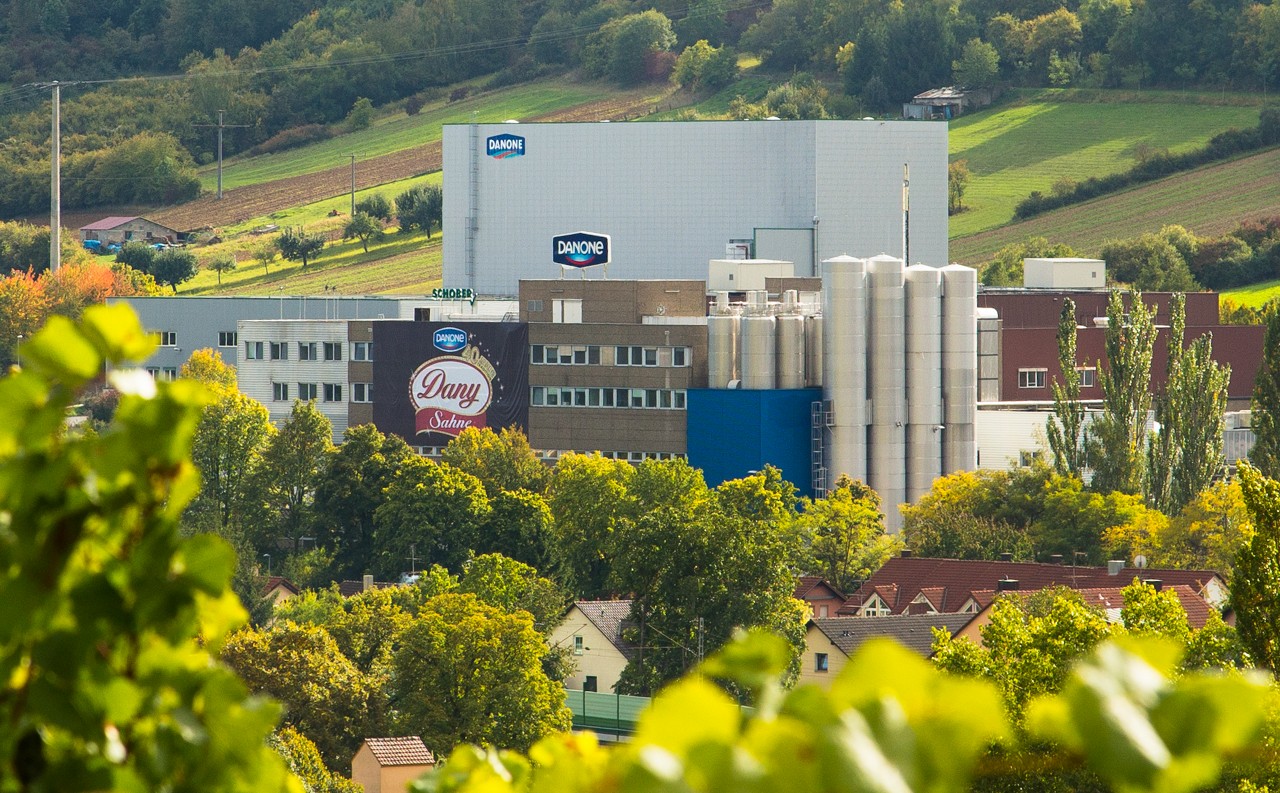 Facts & Figures
Employees: approx. 220
Products: e.g. Activia, Dany, 
Amount of milk processed annually: approx. 90 million liters
Milk supplied by around 110 farmers in the North Baden (Baden-Württemberg) region 
Continuous improvement of CO₂ balance; numerous projects for CO₂ reduction in production, packaging and logistics; green electricity
ISO 14001 certified since 2005 (EMAS certification in 1997)
Cooperation with Farmers and Animal Welfare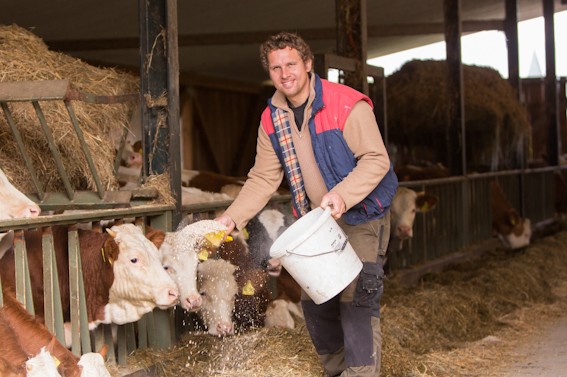 We support regional milk production and receive our milk from farmers located within the area of our production sites. We have been working with some of our farmers in a reliable partnership for many generations.
An important aspect of this partnership is the welfare of the animals that supply us with the milk for our products. For instance, Danone's animal welfare criteria have been in place for many years and are part of our quality assurance program. These animal welfare criteria ensure that the farmers from whom we receive the milk pay attention to animal welfare at all times. First and foremost, this includes species-appropriate husbandry that allows the animals to act out their natural behavioral patterns while benefiting from the protection of the barn.