The foundation of our company was built by two men in particular: Charles Gervais and Isaac Carasso. In 1919, physician Isaac Carasso - founder of Danone - developed his first yogurt. The inspiration for the name of both his yogurt and company came from Carasso's son Daniel, whom he affectionately called Danón ("little Daniel"). A century later, Danone stands for the finest yogurt indulgence. Our ambition to contribute to a healthy and balanced lifestyle with high-quality products has remained. Building on the latest scientific findings, our dairy factories produce fresh yogurt and dairy products day after day that are trusted by people all around the world.
Our History
In 1850, Frenchman Charles Gervais began producing cream cheese at his eponymous company in Normandy.
In 1919, Isaac Carasso, the founder of Danone, began developing a recipe for yogurt in Barcelona to help children with diarrhea. This yogurt was sold exclusively in pharmacies in the early years. Isaac Carasso named his yogurt line after his son Daniel, for whom he used the term of affection "Danón".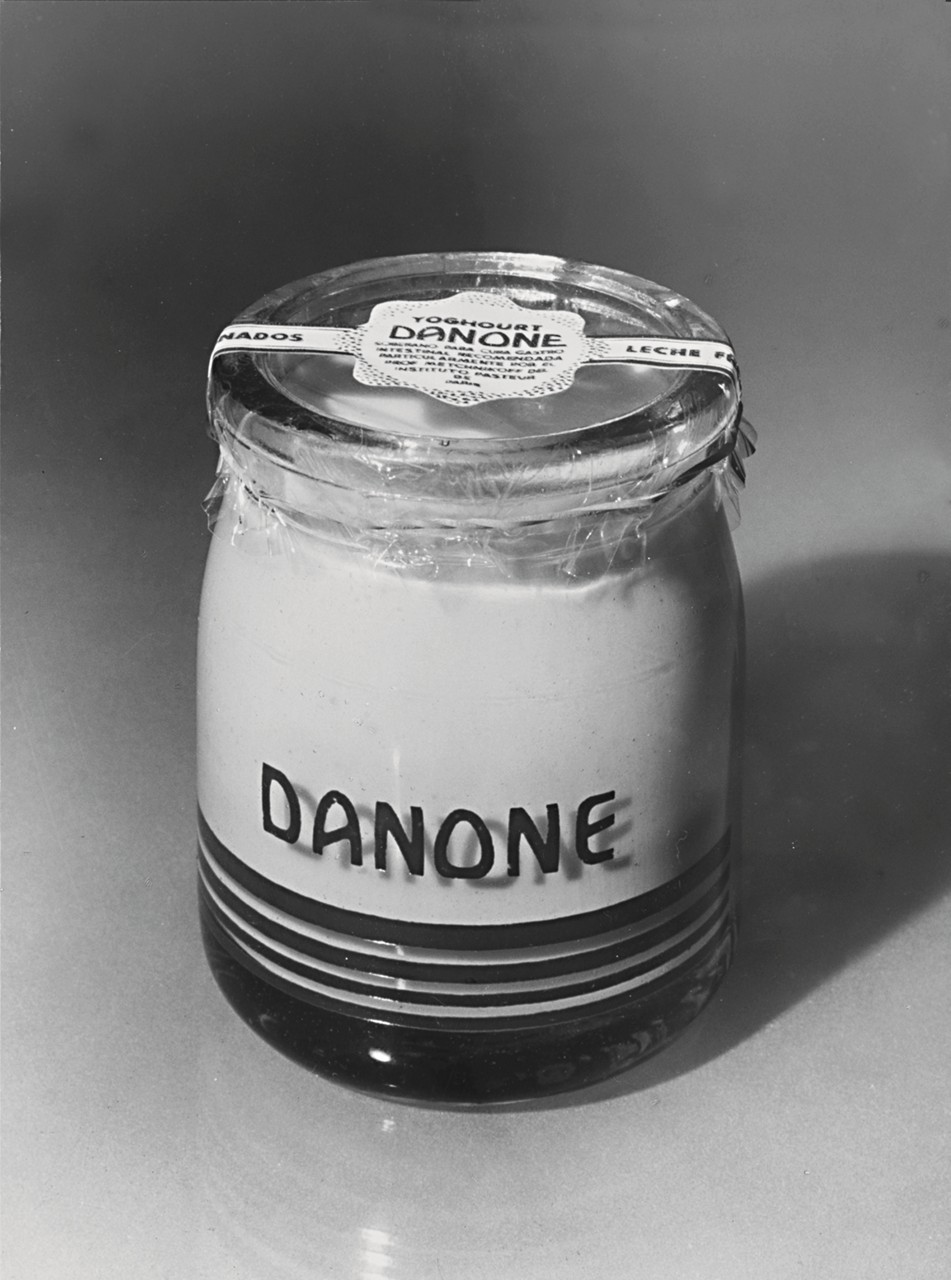 In 1929, the company C.H. Gervais AG established its first German branch in Cologne with an import business for cream cheese. Daniel Carasso followed in his father's footsteps by founding the "Société Parisienne du Yoghurt Danone" and by opening the first sales outlet on Rue André Messager in Paris.
In 1930 , the C.H. Gervais AG took over the Rosenheim district cooperative dairy plant.
In 1956, the C.H. Gervais AG acquired Vogt, the central dairy plant in Ochsenfurt.
In 1967, the companies C.H. Gervais AG and Danone merged on an international level.
In 1969, the German Gervais Danone AG was founded. Since 1996, the company has been operating as Danone GmbH.
In 1972, a new production facility was opened in the Gervaisstrasse in Ochsenfurt, which exists to this day. On April 24th of said year, the first production of Dany+Sahne was kicked off at the Ochsenfurt plant. Additionally, Danone established a subsidiary in Austria and launched its traditional brand, Dany Sahne, in the Austrian market.
In 1983, the production of FruchtZwerge began at the Rosenheim plant. They were produced without preservatives for the very first time.
In 1996, Actimel launched in Germany and Austria and became the first probiotic yogurt drink on Austrian shelves.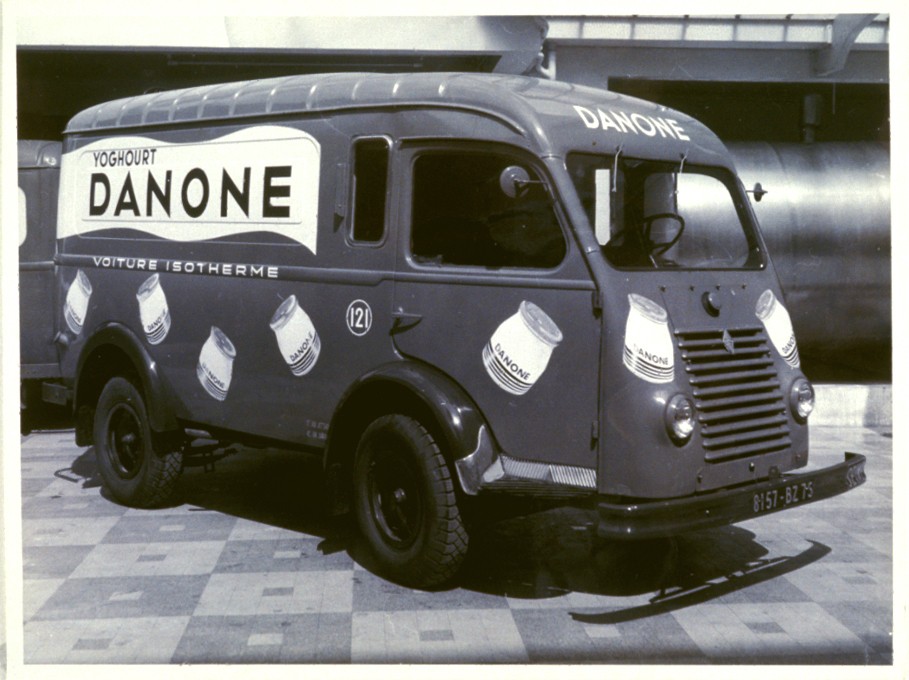 In 2004, the production of Activia was implemented at the Ochsenfurt plant.
In 2007, Danone aquired the Dutch company Royal Numico, the leading manufacturer of baby and medical foods on an international level. With this expansion of its business sectors, the Danone Group strengthened its position towards the promotion of health and underlined its philosophy of offering everyone a unique taste experience and healthy products day after day.
In 2013, the CO₂ emissions from 2008-2013 were reduced by 30% at the plants in Ochsenfurt and Rosenheim.
In 2017, Danone's new mission statement was born: 'One Planet. One Health'
In 2018, Danone entered into the organic segment with the launch of FruchtZwerge Organic.
In 2019, Danone conquered the plant-based market for the first time with Activia 100% plant-based. That year, it was also announced that Ochsenfurt will become the first Danone plant in Europe to be converted into a flexible innovation plant. Through a series of investments, Danone has been expanding the Ochsenfurt plant to enable it to respond more quickly and efficiently to consumer needs in the future. In the coming years, it will also produce non-refrigerated dairy products and plant-based products in addition to the traditionally refrigerated yogurts and desserts.
Our philosophy
Health is the foundation stone of our company. It was laid by Danone founder Isaac Carasso in 1919, when he developed the first yogurt to treat diarrhea in children. That was the very first Danone product on the market. Today, we are convinced more than ever that good food - in combination with a balanced diet - plays a crucial role in developing and maintaining good health.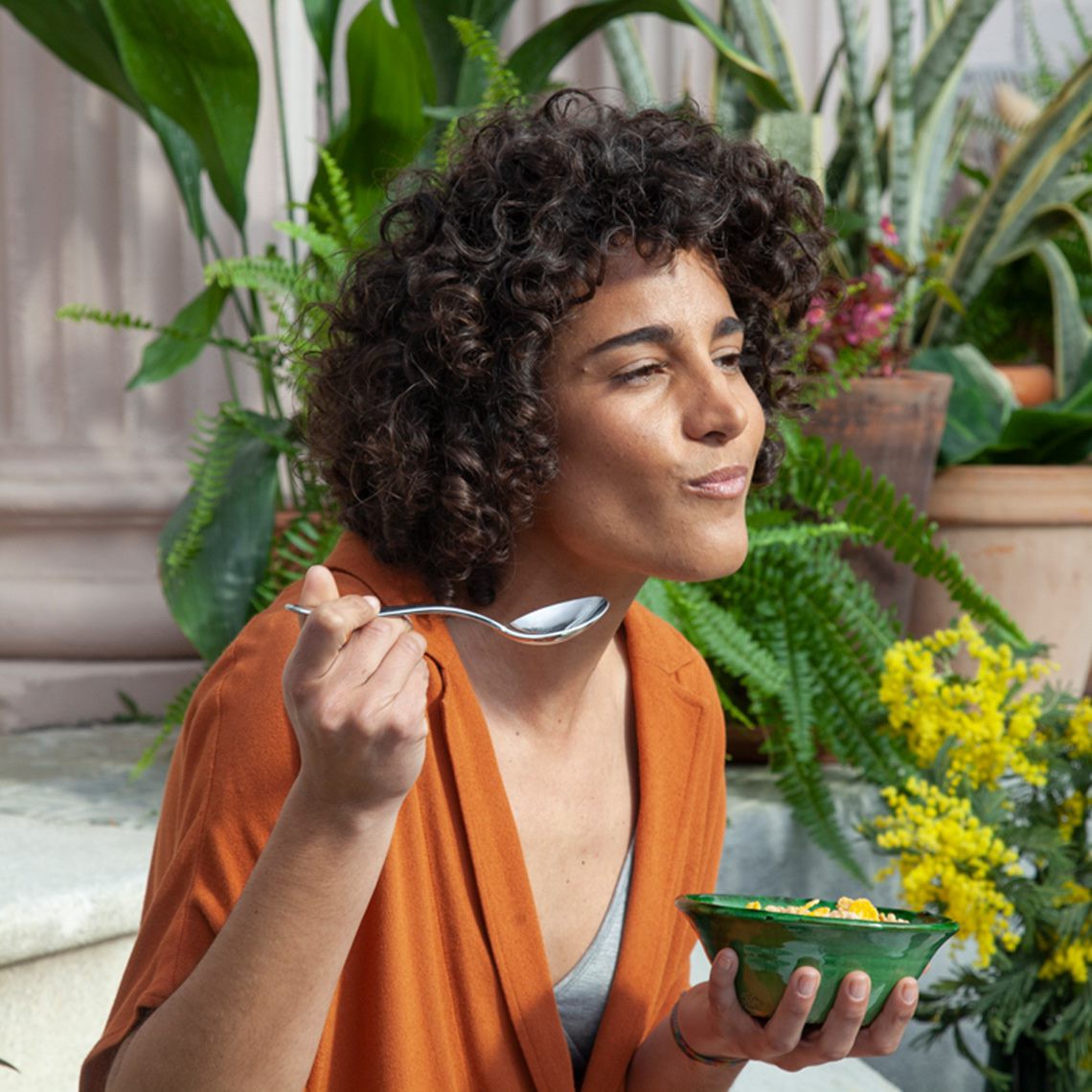 With this philosophy in mind, we regularly adapt to changing demands and implement current nutritional recommendations in our products. And because lifestyles and eating habits change throughout life, we invest in the research and (further) development of our products. In particular, we pay special attention to adjusting nutritional requirements and tastes to different countries and regions.
As one of the leading companies in the fresh dairy market, the health and well-being of our consumers is of upmost importance to us. Their trust is at the heart of everything we do and is what drives us.
We want to offer healthy products with unique taste experiences and have committed ourselves to adhere to and continuously develop the following principles:
1. Strong scientific basis
Solid and experienced research forms the basis for our know-how on healthy nutrition. Our product developers can build on this. In doing so, we follow scientific standards and guidelines such as the Austrian and Swiss food pyramid. It shows what really matters and reveals how a healthy and balanced diet can make a significant contribution to our well-being.
According to this diet, all foods and beverages are welcome – what matters is consuming the right amount and implementing as much variety into your diet as possible.
The food pyramid* recommends that we consume 3 portions of milk and dairy products a day. For example, one of those portions can consist of yogurt. This product group therefore epresents an important part of a balanced diet, as milk and dairy products rank among the most nutritionally valuable foods. They are one of the most important sources of calcium and provide us with high-quality protein.
However, an examination of various nutrition reports demonstrates that there is some catching up to do in this area. Women only consume about half of the recommended amount, ranging between 255 to 268g. Men consume between 260 and 310g of this food group, which is slightly more but still does not reach the recommended amount. Improving these numbers and contributing to a healthier diet lies in our responsibility, not only in Germany, Austria and Switzerland, but worldwide.
*Source: Rust et al. Austrian Nutrition Report 2017. 1st edition, Vienna (2017).
2. Sustainable research commitment
Our two research centers (Palaiseau and Wageningen) employ around 1,400 people in the area research and development. In addition, we have around 200 scientific collaborations worldwide with renowned research institutes.
3. Extensive quality controls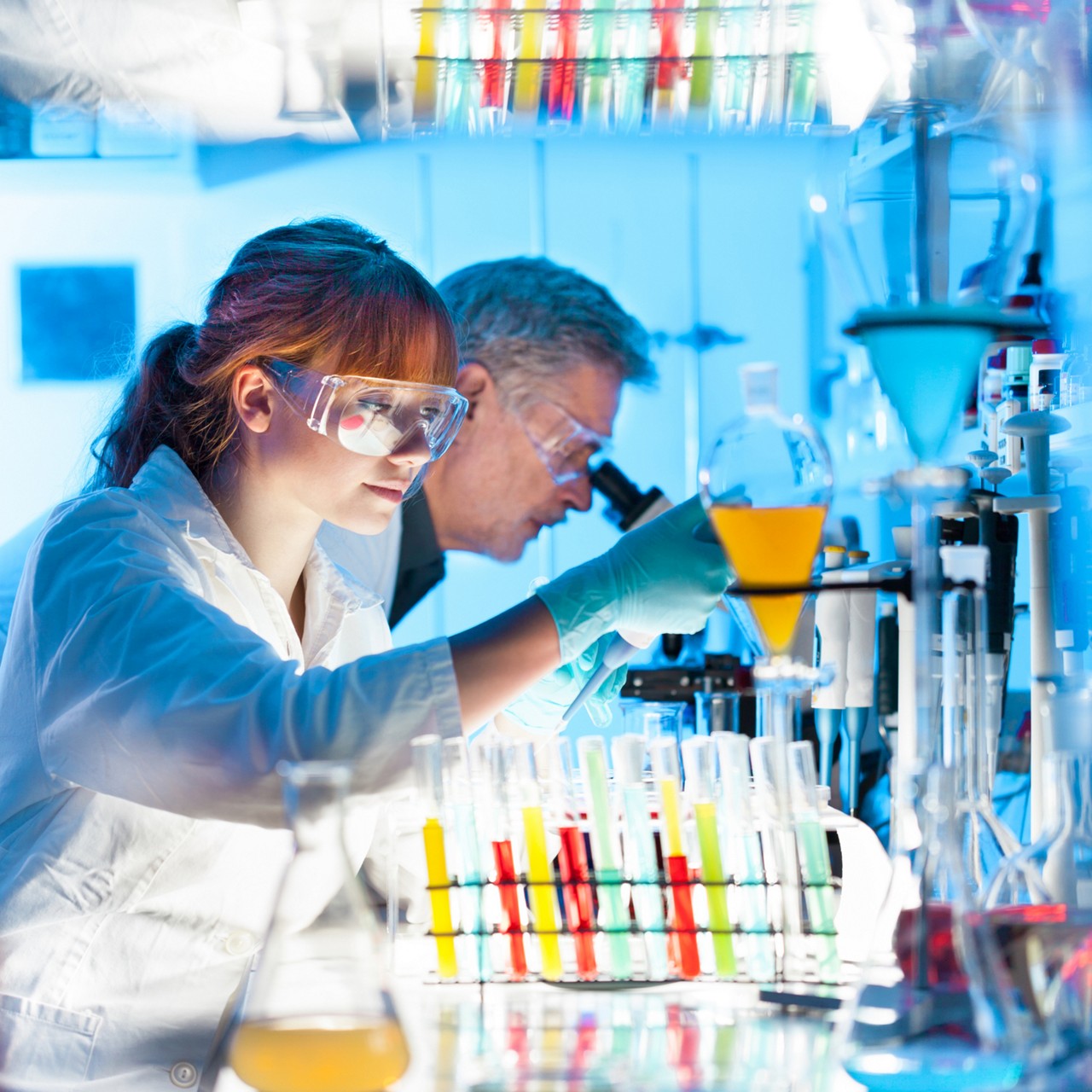 Transparency is key: That is why we at Danone have developed a strict quality system - in addition to the legal requirements - and are in constant exchange with consumers. At the end of 2016, we published the Danone Nutrition Commitments, in which we set ourselves specific targets to further improve the nutritional profiles of our products.
We therefore set specific nutritional targets for sugar and fat content as well as total calories in Danone products by 2020.
4. In dialog with suppliers, society and politics
Active dialogue and exchanges with our suppliers, consumer organizations and policymakers is also an essential for us, as their feedback helps us to obtain a holistic picture of our work and to further develop our poducts. We want to strengthen the health of the population and improve their nutrition. We therefore promote the exchange of knowledge and provide new inspiration for research into nutrition and food-related health aspects.
5. Responsible advertising for the consumer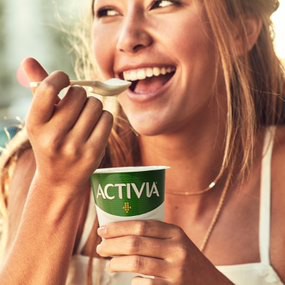 Consumers should be able to understand our product information, interpret it correctly and apply it accordingly in their purchasing decisions. Clear nutritional information on packaging, as well as responsible advertising and communication, enable our customers to use and consume products consciously. In 2018, we decided to introduce the Nutri-Score labeling system on the front of our packaging. The Nutri-Score shows the nutritional quality of a product at first glance and makes products comparable within a category.
Read more about the Nutri Score here
Read more about our commitment to responsible business here
6. Sustainable management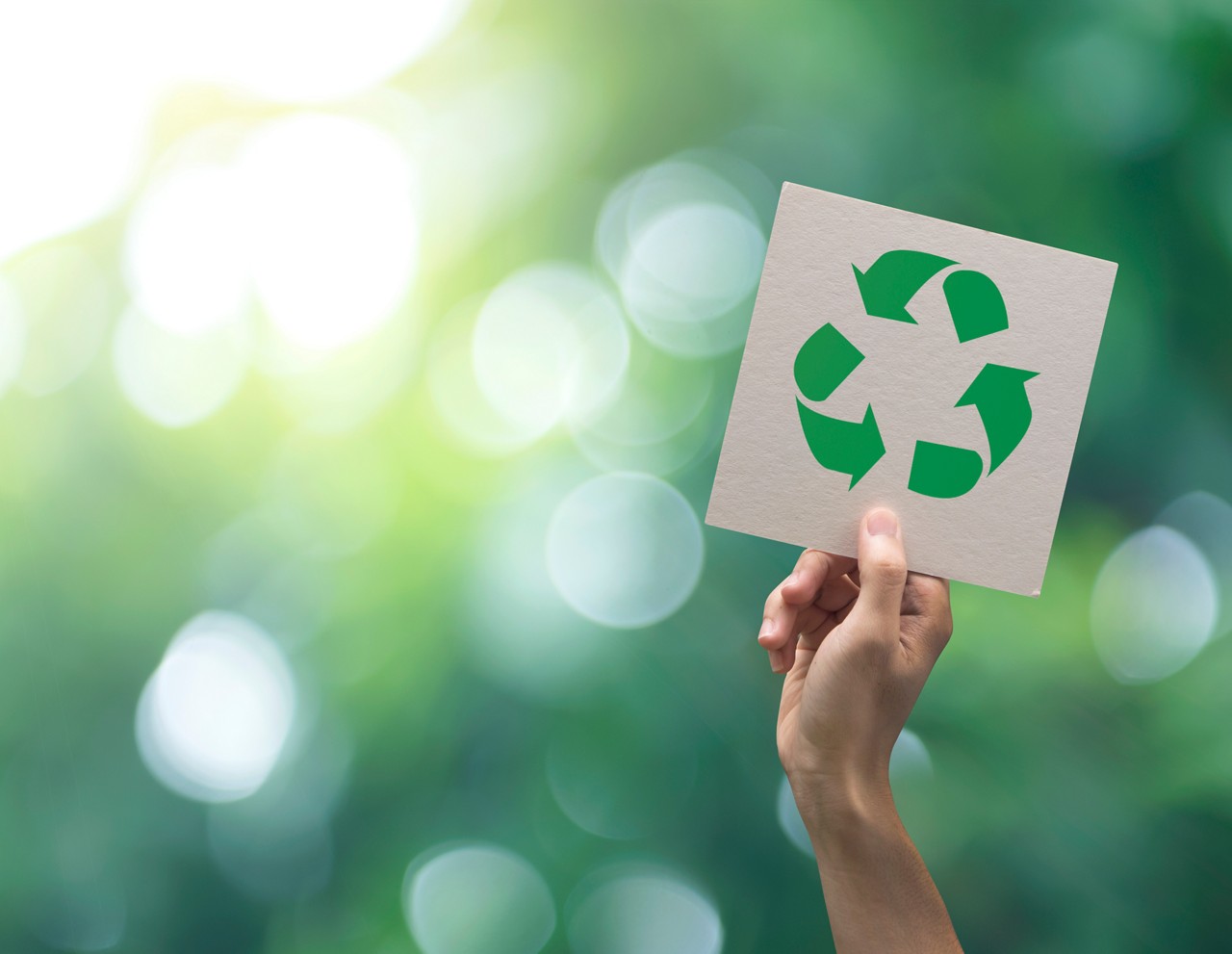 The world is changing: environmental and health topics such as climate change are increasingly moving into the focus of consumers, companies, and politicians. We at Danone have also taken action and have already minimized our CO₂ emissions significantly. To us, social engagement is a social responsibility to which we gladly - and voluntarily – commit. That's why we also support various initiatives.
We are intensively working on more sustainable solutions in the following three areas:
1. Packaging:
We seek to reduce packaging weight for our yogurt packaging when possible and have also committed to revising all of our packaging so that it is recyclable, reusable or compostable by 2025. We have also set ourselves the goal to continuously increase the share of recycled materials. Thereby, we aim to accelerate the transition to a circular packaging economy. Danone has also signed the Ellen MacArthur Foundation's New Plastics Economy Global Commitment. Together with the UN Environment Program, other companies, NGOs and governments, we are committed to reducing plastic waste. Find more information on our Packaging Policy here.
2. Food waste
Food waste is unacceptable to us - not only from an economic perspective but also from an ethical and ecological standpoint. That is why we have made it a global goal to reduce food waste by 50% along our entire value chain by 2025. One important component in our fight against food waste is the best-before date campaign by Too Good To Go: from Q3 2020, all of our classic Activia yogurts will carry the clear message that the product may still be edible after the best-before date (MHD) has expired. The rule - use your senses: have a look, smell, and try a little bit. You can find more information here.
3. Animal welfare
Milk for Germany, Austria and Switzerland is mainly procured from regional dairy farmers within a radius of our German plants, with whom we generally have long-standing relationships. This not only ensures that the delivery routes for the milk are as short as possible but also promotes regional agriculture at the same time. We place great importance on both the quality and sustainability of the processed milk. As early as 1997, we developed our own quality management program for dairy production. In 1999, the program was introduced in all German dairy production factories. The "DQSE Program" (Danone Quality, Safety and Environment) contains various criteria on the topics of milk quality, dairy production, animal husbandry/animal welfare, plant growing and feeding. All our suppliers have committed to comply with them. These animal welfare criteria in the DQSE program ensure that the farmers from whom we source milk pay attention to animal welfare at all times. First and foremost, this includes species-appropriate husbandry that allows the animals to act out their natural behavior patterns while benefiting from the protection of their barn.